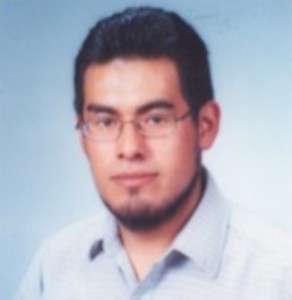 My name is FabrizioElioUscamayta Espiritu. I am 29 years old and living in La Paz, Bolivia.
I studied Ecology with specialization in Ecological Management and Marketing at Saint Petersburg State University in the Russian Federation.
From 2004 to 2007 I have been part of the Baltic University Program hosted by Uppsala University Sweden and St. Petersburg State University, attending international courses in the fields of Sustainable Water Management, Sustainable Baltic Region and Baltic Sea Environment.
Furthermore in 2010, I have been granted a UNESCO Fellowship in order to attend a postgraduate course on "Energy and Sustainable development" at the International Centre of Sustainable Energy Development (ISEDC) in Moscow.
I worked from 2008 to 2009 in Bolivia in a project on integrating physical and social aspects for development of policies on water resources and climate change in Bolivia, in cooperation with the University of Michigan, USA and the Institute Hydrology Main University of San Andres, La Paz, Bolivia.
Currently I am enrolled in the Masters program Ecology and Conservation with specialization in environmental planning at the Main University of San Andres, La Paz, Bolivia.
Concerning my professional work field, I have been focusing on climate change, municipal environmental management and indigenous knowledge in Bolivia, considering that these three aspects will be the key to a successful local adaptation strategy to impacts of climate change.